Emerging Trends in the Aerospace Industry
The 3 Biggest Trends in the Aerospace Industry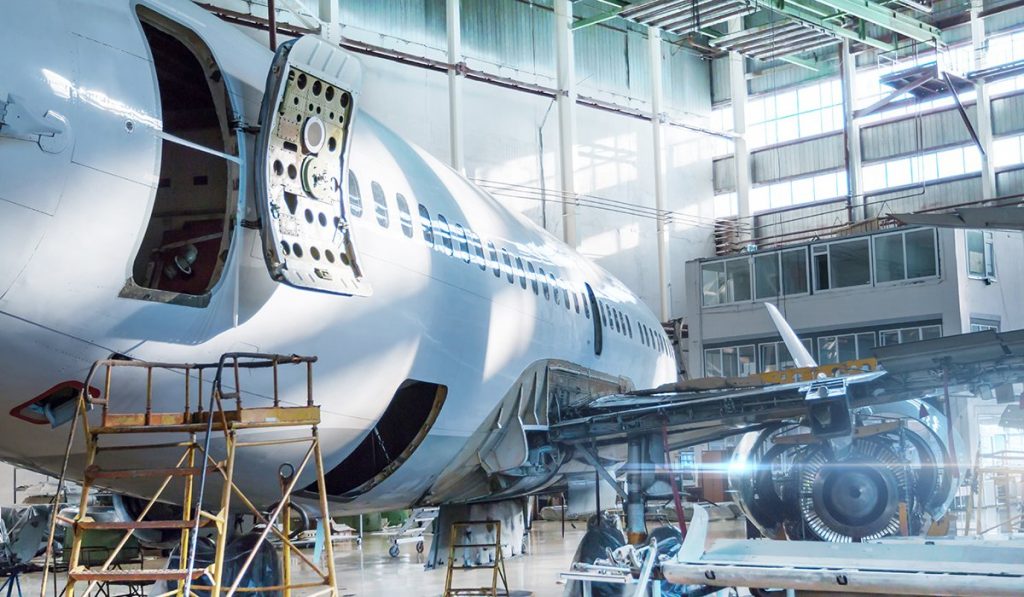 The new paradigm shift as a result of the COVID-19 pandemic, the green transition with more sustainable mobility and the restructuring of the way of traveling open up the aeronautical industry to new challenges and opportunities.
Small and midsize manufacturers have found an economic opportunity through the ongoing needs of aerospace companies looking for specialized suppliers to expand their supply chain.
There are many recent technological advancements in the Aerospace industry. The industry has been evolving for decades and this is not slowing down anytime soon. The latest innovations in the Aerospace Industry includes new computer systems that can be used to design more efficient aircrafts, along with new technology to help with the production of parts for these airplanes.
Below, we will introduce you to some emerging aerospace trends and technologies that will bring multiple benefits both in the same industry and in various markets.
1) Automation in the Aerospace Industry
Automation can be used to increase safety, productivity, and the value of human effort. Tools with built-in guidance, providing user information and better manageability can provide a competitive advantage in terms of cost savings, while at the same time providing a better working environment.
In some cases, hazardous steps can be fully automated to reduce workplace accidents and maintain production deadlines. In these cases, automation provides a control system or computer connected to a program that tells it to perform a series of tasks, with little or no human intervention required.
Automation is currently being used in the aerospace industry to support worker productivity and reduce the need to perform repetitive tasks such as drilling and backfilling. However, there remains a significant need for increased automation as demand for new aircraft continues to outpace manufacturing supply.
The importance of automation in the aerospace industry
The demand for aircrafts is increasing and will continue to do so in the coming years. Even now, aerospace manufacturing technology is not moving fast enough or cost effective enough to meet current demand, resulting in much less growth in demand. Although automation has advanced, and only a small part of the assembly process is done manually, it accounts for a large part of the losses in the manufacturing process.
These losses are small individually, but when multiplied, where tasks are performed thousands or even millions of times they add up to a considerable amount. Accuracy is one of the first things that automation addresses.
2) Lighter and Stronger Materials for Greener Aircraft
The materials used in the process of manufacturing an aircraft have changed significantly since the construction of the first flying machine.Currently, it is now a different set of questions. Concerns like lightness and wind resistance in addition to making planes "greener" are often now the focus of the aerospace industry.
In order to have planes that are less resistant to gravitational forces, the materials used for aircraft construction must be very light. However, they also have to meet the requirements of durability, in addition to being lighter, planes have to have a high tensile strength, be able to withstand corrosion, cracking and extreme temperature changes.
In their early days, aircrafts were built using wood and fabric, but these materials were subject to rapid deterioration and high maintenance cost. Thus began the search for better materials. Currently, planes are made of light metals such as aluminum, steel and titanium.
Future Materials
Magnesium has been gaining popularity due to new developments regarding its properties, since it is a light metal with high malleability, but low resistance to corrosion and high flammability.
Several research studies have advanced the development of magnesium alloys that can meet the aerospace regulation requirements regarding flammability, corrosion effectively lifting the ban on the use of magnesium. Thanks to their low weight, high strength and ductility, magnesium alloys have shown significant promise in being able to improve the efficiency of modern aircrafts.
Another metal worth looking at is Fiber Metal Laminates (FML). FML has high strength, low density, and high modulus of elasticity with improved toughness, corrosion and fire resistance, and material fatigue support, as well as weighing much less than other metal structures.
To build a component with FML, the amount of material is always less than if it were done with "conventional" elements, which drastically reduces the cost of aircraft construction and maintenance.
Sheets of the "Adaptive Nanohybrid" (NAHF-X) type have good structural, electrical and thermal properties and are easily incorporated into a resin base, so they can be produced as continuous sheets and sizes adapted to construction needs.
These sheets are already being used in small unmanned aerial vehicles (UAV) since the weight is drastically reduced and the NAHF-X is used to manufacture the power, communication and sensor systems of the aircraft.
Both in the field of nanotechnology and in other materials, significant work is being done to achieve constructive elements that are increasingly resistant and at the same time raise the safety indices of modern aircrafts.
Ultimately, the idea is to have cheaper aircraft in the future. One with lower maintenance costs and that consumes less fuel.
3) Outsourcing of Aerospace Engineering Services
Outsourcing of services is becoming more popular in the industry, particularly for aerospace engineering. Outsourcing can help engineers save time and money. These services are also cost-effective and allow for flexibility. The aerospace industry is high risk and highly regulated. Even tiny mistakes carry the potential to set the company back by weeks, wasting valuable resources.
Outsourcing aerospace engineering services is the best way to improve component quality, speed up manufacturing times, and reduce errors. By outsourcing the design, analysis, and manufacturing of components to experts, companies can cut down on development time, save money on development costs, and improve quality.
Work with Bridgeways today!
Since its foundation, Bridgeways' focus is to help our customers grow together, support each other, and seek ideal solutions and budgets without compromising product quality. Through efficient and high quality processes, we encourage clients to innovate. Contact us today and get a free quote!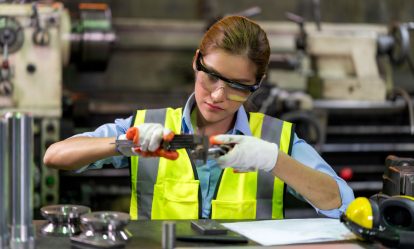 Aerospace Quality Management System Quality management is a critical aspect of the aerospace industry, as it ensures that the products…
Learn More