Primary Advantages of Contract Manufacturing
What is Contract Manufacturing and Why is it Becoming Popular in the US?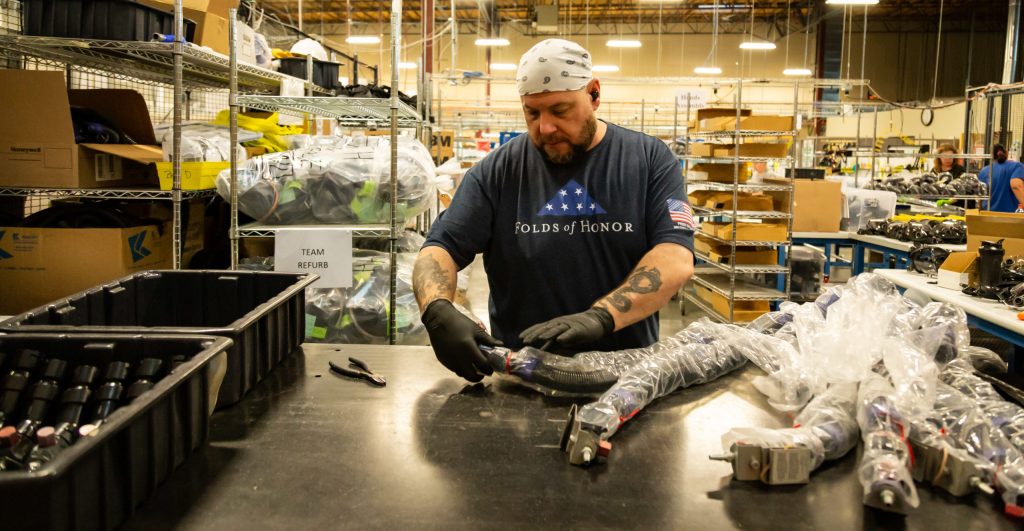 Contract manufacturing is the process of outsourcing some of your product's components to another company. This can be done for competitive, economic, or regulatory reasons. A contract manufacturer can then assemble these components into the final product.
The United States has seen an increased interest in contract manufacturing over the past few years because it can provide a cheaper and more flexible solution for companies looking to take their production offshore.
Manufacturing your own components within the United States can be very costly
Manufacturing can be a very costly procedure for any company in the United States, and contracting that process out to a third-party often is the most viable solution.
For this reason, many companies are shifting to contract manufacturing and have found that this option offers lower costs than their standard model of production. These companies will then manufacture some of their products internally, while outsourcing others to companies who specialize in more specific manufacturing tasks, like assembly or packaging.
Contract manufacturing then allows for specialization and innovation among general manufacturers by reducing uncertainty in demand, allowing them to focus on what they do best without having to worry about sourcing materials and components.
The Benefits of Contract Manufacturing for Small Businesses
A contract manufacturer can provide services to customers who are not just in the manufacturing industry. They are able to do so because of their flexibility. Unlike a manufacturing company, contract manufacturers may not have the same vested interests, thus they are free to cater to customer needs that are outside of their specialty.
For example, some contract manufacturers offer design and engineering services which traditional manufacturers may not be able to do or afford.This includes the manufacture of electronic products, pharmaceuticals, medical devices, among others.
Contract manufacturers can be a valuable asset for all kinds of businesses. Whether you're looking to grow and scale up or if you're looking to increase the availability of your product without investing in expensive machinery or staff, contract manufacturers can help with an array of needs for businesses with tight budgets.
Contract Manufacturing vs. Outsourcing
Below, we list a few of the differences between contract manufacturing and outsourcing.
The difference between contract manufacturing and outsourcing can be confusing, especially for businesses that are not in this industry. The key difference is that with contract manufacturing, the company produces the product and then sells it to a retailer or other company. With outsourcing, the company hires a manufacturer to produce products on their behalf.
When outsourcing the manufacturing process to a third party company, the factory provides an entire production line and necessary facilities to minimize overhead and upfront costs. This type of business arrangement has many benefits, such as opening up the opportunity for specialized skills that are not readily available in-house, achieving economies of scale by sharing machinery and infrastructure between multiple companies and keeping prices low by removing the need for expensive research and development.
Contract manufacturing allows the manufacturer to outsource the production of their product to a third party company while still retaining ownership of the design, manufacturing operation, and the logistics. This allows manufacturers to save time and resources while freeing up space in their own facilities for other projects.
Hire a Contract Manufacture Company You Can Trust
In order to reduce the costs of production and increase profitability you need a contract manufacturer company. They will take responsibility for all stages of production including sourcing raw materials, setting up the factory, hiring the right team, and providing advice on how to make your product better.
Before you start your search for a contract manufacturer company, you need to know what type of products you want to manufacture and who or what is your target market. You should also be well-aware of the type of products that this company has manufactured before.
The work that we do at Bridgeways is a combination of different manufacturing disciplines. We offer a variety of assembly options, from mechanical to electrical and everything in between. We also provide fulfillment, packaging, die cutting and bonding and sealing services which means we can tackle small prototype or single-piece runs, or provide continuous production requirements. With quick turnaround times expected at all times, Bridgeways is an ideal partner for companies looking to outsource their prototyping. To learn more contact us today!