Supported Employment Success Story
Employment promotes independence and self-sufficiency, along with a sense of accomplishment, hope, and self-respect. Working removes people from isolation and builds connections with others, helping create new friendships and supports. Here is a success story, shared by Employment Case Manager, April Lewandowski.
A client of mine was visibly shaken and nervous at our first meeting. She expressed to me that she needed a job "quick." She had just left her boyfriend who was physically abusive, and recently moved into subsidized housing. She had no income source.
Regarding employment, she had restaurant experience, but it has been more than three years since she last held a job. She shared her background and history of mental health issues, including anxiety and depression. She reported being in recovery from substance use – mainly meth. She's been sober now for a year and a half. She is active in NA and attends meetings three times weekly.
She started to feel motivated to work mainly because of her sobriety. We talked about different careers she was interested in and started a goal plan. We worked on a resume and tailored it to match jobs she was interested in – mostly restaurant jobs. I suggested that over the next week, she research jobs and come to our next appointment with what she found. I let her know that I would be researching some as well, and that between the two of us, we should have a good starting point.
The next week she came in and shared that she had found some job postings, but that she would really like to work in catering. I was intrigued to hear this, as I had been thinking the same thing. I told her about a local catering company, whose work I'd seen firsthand. She was ecstatic and asked me for the phone number right then and there. We found the web site and she picked up the phone and dialed the number. I was blown away by her newfound confidence.
She spoke with them a few minutes and set up an interview for the very next day. As soon as she hung up the phone, we got to work on revising her resume again, to tailor it for the type of job they had available. We discussed interviewing techniques and how she was going to dress for the interview. She left our appointment feeling happy and excited. The next day, she called and told me that she got the job and they wanted her to start immediately!
We check in regularly. Every time we speak, she tells me how much she loves her job. She works about 30 hours a week and is making $12.00 per hour. She states that her anxiety and depression symptoms have gone down and she is still sober. She likes her co-workers a lot and has become friends with a few of them. Her boss is "flexible and understanding." She says she plans on working there for a long time!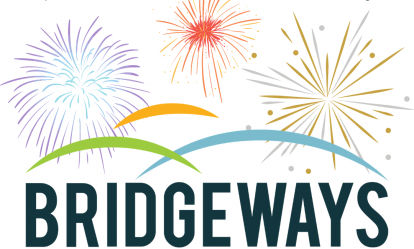 We are Bridgeways. Our mission: to provide services that promote quality of life for individuals living with mental illness in…
Learn More