How to Find The Right Contract Manufacturing Partner
How to Choose a Contract Manufacturer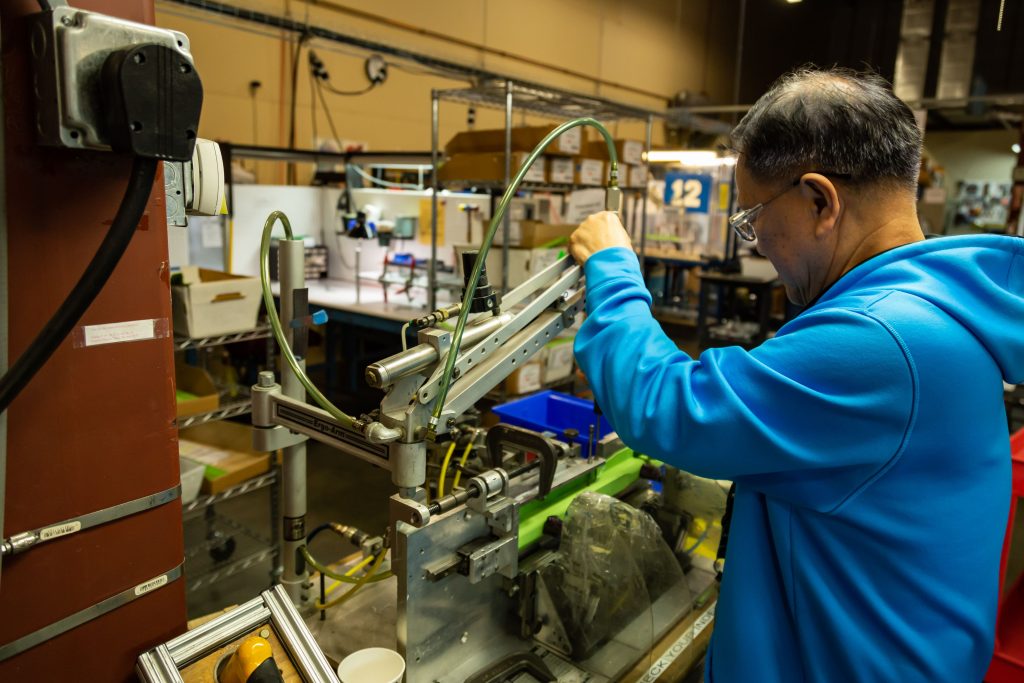 Manufacturing represents a large part of the operating costs of companies in the aerospace sector. For this reason, maintaining and developing their own infrastructure for the entire production process cannot be profitable for bigger brands.
Outsourcing has long been a strategy for forward-thinking companies. Initially, it was used most of the time as a short-term option to cut costs or to deal with a new product or large order, but as time has gone on, it has become a fundamental part of growing businesses.
Today, a popular trend is to look for an outsourcing partner to provide expertise and services in areas that are considered critical to the success of organizations. With the aerospace industry facing increased competition, regulatory demands, and pressure to shorten time to market, outsourcing some, or all of manufacturing is becoming more prevalent. But what do you need to consider when choosing such a custom or contract manufacturing partner?
What To Look For In A Contract Manufacturer?
Outsourced manufacturing involves the contracting of certain production processes to an external supplier. In this model, all the responsibility for the creation, delivery, and certification of a particular item is assumed by an external company.
For this reason, it is essential that subcontracted companies are entities with extensive experience and the appropriate infrastructure and technical means. Only in this way is it possible to achieve the necessary quality standards for the specific manufactured items.
What we should expect from a company to which we want to subcontract is, above all, extensive know-how in the production area. This entity will be responsible for the entire process that will ultimately lead to the delivery of the finished components.
Another key factor for the contractors or suppliers is extensive experience and knowledge of legal standards in a given market area. This greatly facilitates compliance with certification requirements and an increased approval of projects, and helps us avoid costly delays in certification.
Red Flags to Watch Out For When Choosing a Contract Manufacturer Partner
Picking the wrong Contract Manufacturer Partner can make or break your company. Often startups only have one shot at launching their product and trying to have a second go is a huge risk. Before deciding which company to work with as a Contract Manufacturer, there are a few things you need to keep in mind.
Below are a few things to watch out for when choosing a Contract Manufacturing Partner:
1. They don't have quality certifications.
All suppliers should have an ISO 9001 certification. This is the bare minimum without which it's hard to carry out a quality management system. If you are planning on manufacturing higher volumes of sellable products, this is a requirement. Prototype shops can get away with not having this certification, but if you're looking at scaling up for higher volume production and manufacturing, certifications are a must.
2. They won't share a cost BOM with you.
A trustworthy contract manufacturing partner is open about their pricing with you. Any reluctance to share a cost breakdown is worrying and may indicate that they're not being completely transparent. At the end of the day, we're all in this for business and you deserve to know exactly where your money is going and how it's being used.
3. They don't have a dedicated program management team
You need to appoint a Contract Manufacture point person who will be responsible for developing the program timeline for your project and share that with you and provide periodic updates as to whether or not the project is on schedule.
In smaller companies, this can be your lead sales engineer or your manager also completing other roles. However, in larger companies, project management is provided by a program management department. By assigning staff to each individual project, more people are able to work on the various tasks affiliated with different projects and help them stay on track.
4. They refuse to use other suppliers or component manufacturers
Every supplier or manufacturer has their favorite list of suppliers they go to, but sometimes they're not the right fit for the job.
Suppliers are one of the most important relationships you will have. They provide your materials for production and can help to guide you in your selections. It's very important for your Contract Manufacturing Company to explore sourcing their materials from other suppliers and provide you with options to choose from. If not, there might be some under the table dealings that you would be better off without.
Finding a trustable contract manufacturer to work with is one of the most important challenges companies face, but it's definitely worth the effort it takes to do your due diligence.
Choose a Contract Manufacturing Partner that Shares your Company's Values
If you truly want to make an excellent product, you need an excellent contract manufacturing partner.
At Bridgeways, we make sure that each, and everyone of our clients are taken care of from the minute we begin working with them. For 41 years, Bridgeways has offered flexibility and an attention to detail that our larger competitors cannot. We promise to work collaboratively with you to find a solution for your manufacturing needs, no matter how big or small. From small prototype or single-piece runs to continuous production requirements, we specialize in quick turnaround times. With a 99% on-time delivery and 99.74% quality rating, we are here to give you peace of mind.
On top of that we are an employment social enterprise, giving back to our community. Our mission is to provide services that promote quality of life for individuals living with a mental health concern in a manner that facilitates growth, independence, and a sense of community.
At Bridgeways, our customers are key partners in that mission: by working with us you are helping to be a part of the solutions our communities need.
Click here and get a free quote for our Custom Manufacturing Services.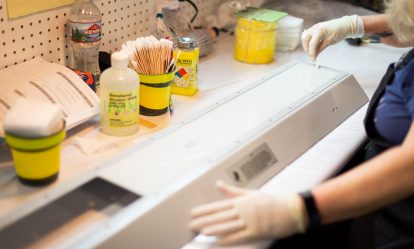 JUST-IN-TIME: THE SOLUTION TO IMPROVE MANUFACTURING OPERATIONS The search for a methodology to improve business production is not a consideration…
Learn More